New webcam on Kleinfleißkees
The camera is situated on a ridge between the mountains Goldberspitze and Roten Mann at 2970 m a.s.l.. The direction of view is northeast with Goldbergspitze at the far right. In the center of the image is Kleinfleißkees with Hohen Sonnblick. Leftmost on the image is the mountain Arlthöhe. The camera was mounted 17th July 2014 and so the first webcam in operation for our automatic glacier measurement system. The engaged camera is a Canon EOS1100D. For power supply a solar panel is used and the power is stored in a accumulator.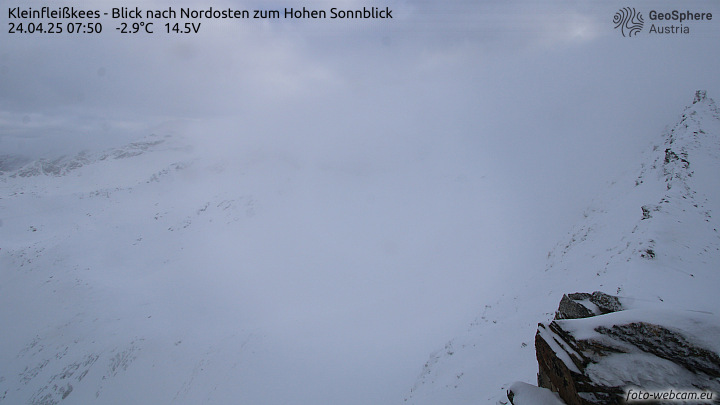 Current image from webcam Kleinfleißkees.

Image from webcam Kleinfleißkees with annotation of the summits.

camera without protection casing (photo: G. Keuschnig).

Mounting the solar panel (photo: G. Keuschnig).

The whole camera system (photo: G. Keuschnig).