New webcam on Pasterze at Freiwandeck
This camera is funded by Großglockern Hochalpenstraße AG. The camera is located at Freiwandeck (2755 m a.s.l.). The direction of view is west to Großglockner and Pasterze with alpine hut Erzherzog-Johann-Hütte leftmost and alpine hut Oberwalderhütte rightmost. The camera was mounted 5th October 2015. The engaged camera is a Canon EOS1200D. For power supply, a solar panel is used and the power is stored in a accumulator.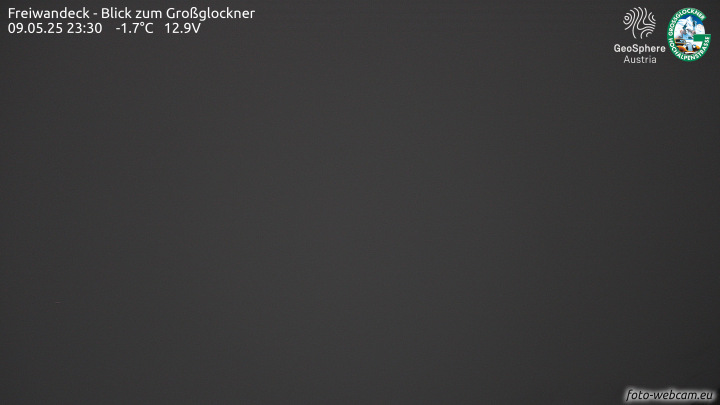 Current image from webcam Freiwandeck.

Image from webcam Freiwandeck with annotations of the surrounding.

Installation of the solar battery (photo: G. Keuschnig).

Complete setup of webcam Freiwandeck.